Enjoy a liberating and peaceful stay at Kia Orana Villas and Spa
Kia orana Welcome to our Kia Orana Villas: A peaceful getaway where you can rejuvenate your body and clear your mind. The best places to visit in 2022 have been named by the travel experts at Lonely Planet – and it's the Cook Islands that's number one. All pre-departure RAT or PCR testing requirements have been removed. "Honestly, if I had all the time in the world to use only the best words to describe staying at this place, I would. This place is so convenient for literally everything you can walk to town easily, and most of the best bars and clubs are a stone's throw away. If you want to hike, the Needle is only a 3min drive. Sane, Joe, and the Team make this place feel like home for you. With the floods happening in Auckland and the delayed flights they made sure we were looked after. They have DVDs for everything if you just want to keep cozy. The spa and pool after a hot day out and about was the best thing to come back to as well as the fully air-conditioned rooms. I cannot express how great of a stay it was and how welcome we felt. It was my first trip to Rarotonga and I don't ever think I'd want to stay or try anywhere else. The kindness you receive from the people here forces you to reflect on yourself, especially if you come from a big city. And the best lesson learned is to smile at people more. These people make the place even better. Meitaki Kia Orana Villas, Ngā mihi nui. p.s. I had left my jumper in the dryer and Sane brought it all the way to me outside the international departure lounge in the pouring rain!!! It's like being with whānau." Te Rina - guest review Booking.com 30 January 2023 rating 10/10
Kia Orana Villas and Spa
By booking directly you receive our 10% Kia Orana Club discount.
We guarantee you will receive our best rate
Kia Orana Villas and Spa are situated within a 3,862 square meter tranquil section landscaped with tropical plants and fruit plants/trees at 2 Ariki Road, just off the Ara Metua (Back Road), in a very quiet and secluded area of the small village of Atupa, Rarotonga. Avarua and Rarotonga Airport are a short distance away.
Book now and pay later:
If you have booked directly with us we take details of your credit card but do not take payment at the time of booking. 30 days before your arrival we debit your credit card with 25% of your booking cost. The balance is debited to your credit card 14 days before your arrival date. Payment can be made to our New Zealand bank account if you prefer.
Our Kia Orana Villas peace of mind guarantee:
All accommodation booked directly with us can be canceled for any reason up to 30 days before your booked arrival date. Please take out travel insurance to cover cancellation events. See here for full details of our Kia Orana Villas Peace of Mind Guarantee.
The Cook Islands Promise
The Cook Islands Promise is our joint commitment to protect all Cook Islands residents, and international visitors, from the severe acute respiratory syndrome virus, widely known as COVID-19.
The promise is our commitment to adhere to the following practices:
Common sense social distancing
Good hygiene measures
The promise is in place to safeguard the health of our visitors and our community.
Our mission is to treat our environment with respect
We are minimising the impact of Kia Orana Villas on the ecosystem and the environment. We use only eco-friendly cleaning products, washing powder, and toilet paper, our grey water treatment plants are used to water our gardens, gardens on our property supply tropical fruit, and herbs for Kia Orana Cafe; we have our own worm farm, and we use solar water heating panels. We reduce the use of plastic by buying products in bulk.
Please help reduce plastic bottle waste in Rarotonga by using the commercially filtered water available at our reception villa, not buying water in plastic bottles, and buying reusable water bottles from the local environmental group Te Ipukarea Society. Please help us save energy by turning off lights' fans and air-conditioning when you go out. Please help us conserve water. As part of our Going Green effort, bed linen is changed every 3 days. Please place your towels on the towel rails if you don't want them to be washed
We have been gold sponsors of the Cook Islands environmental group Te Ipukarea Society since 2019. We are Mana Tiaki Eco-certified and Cook Islands Quality Assured.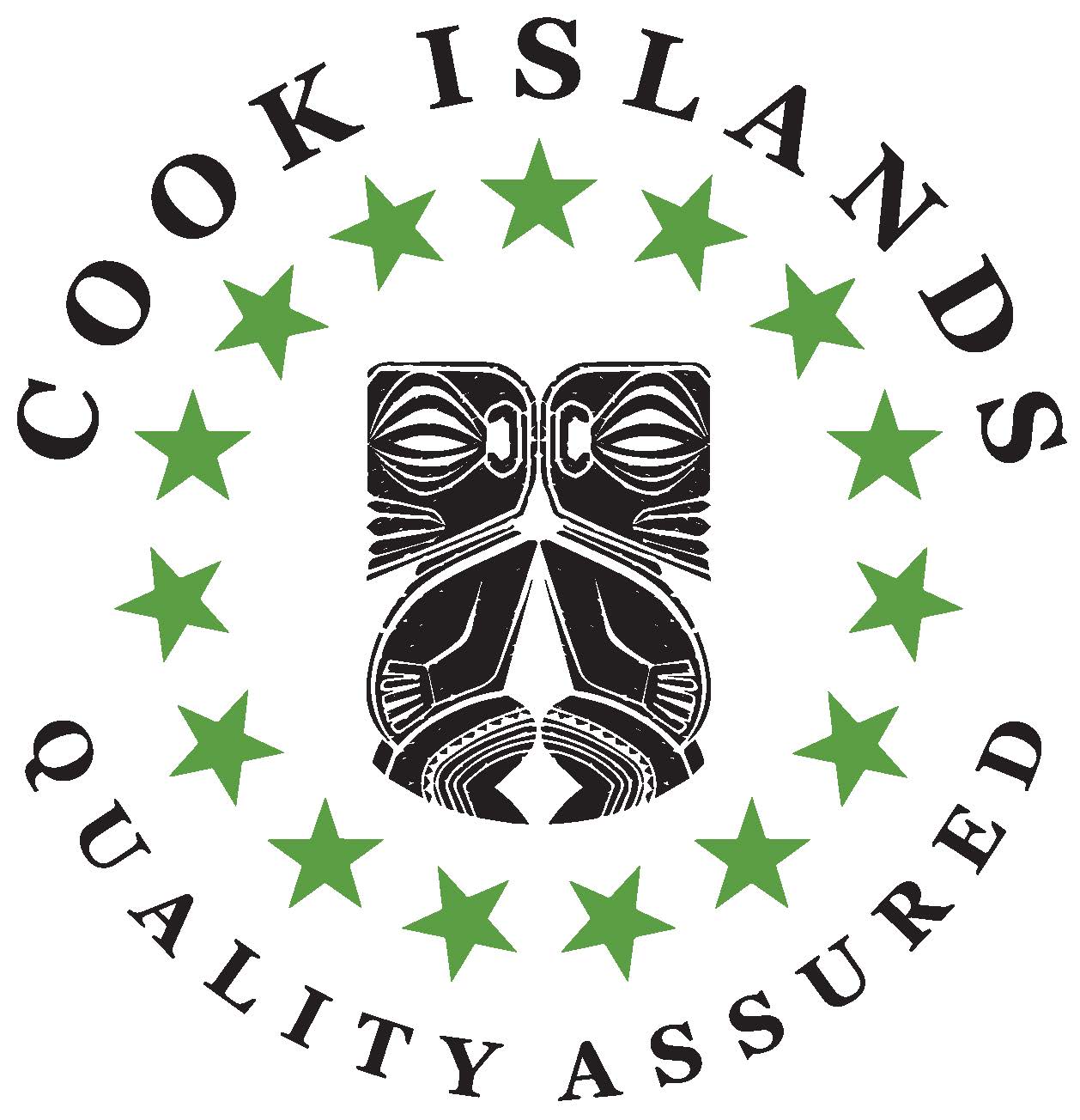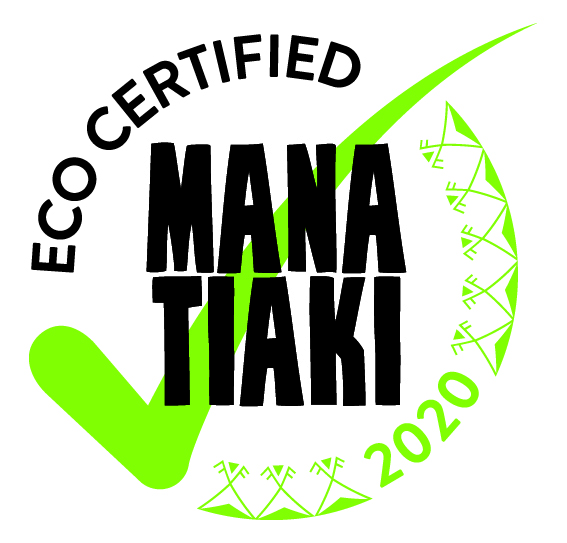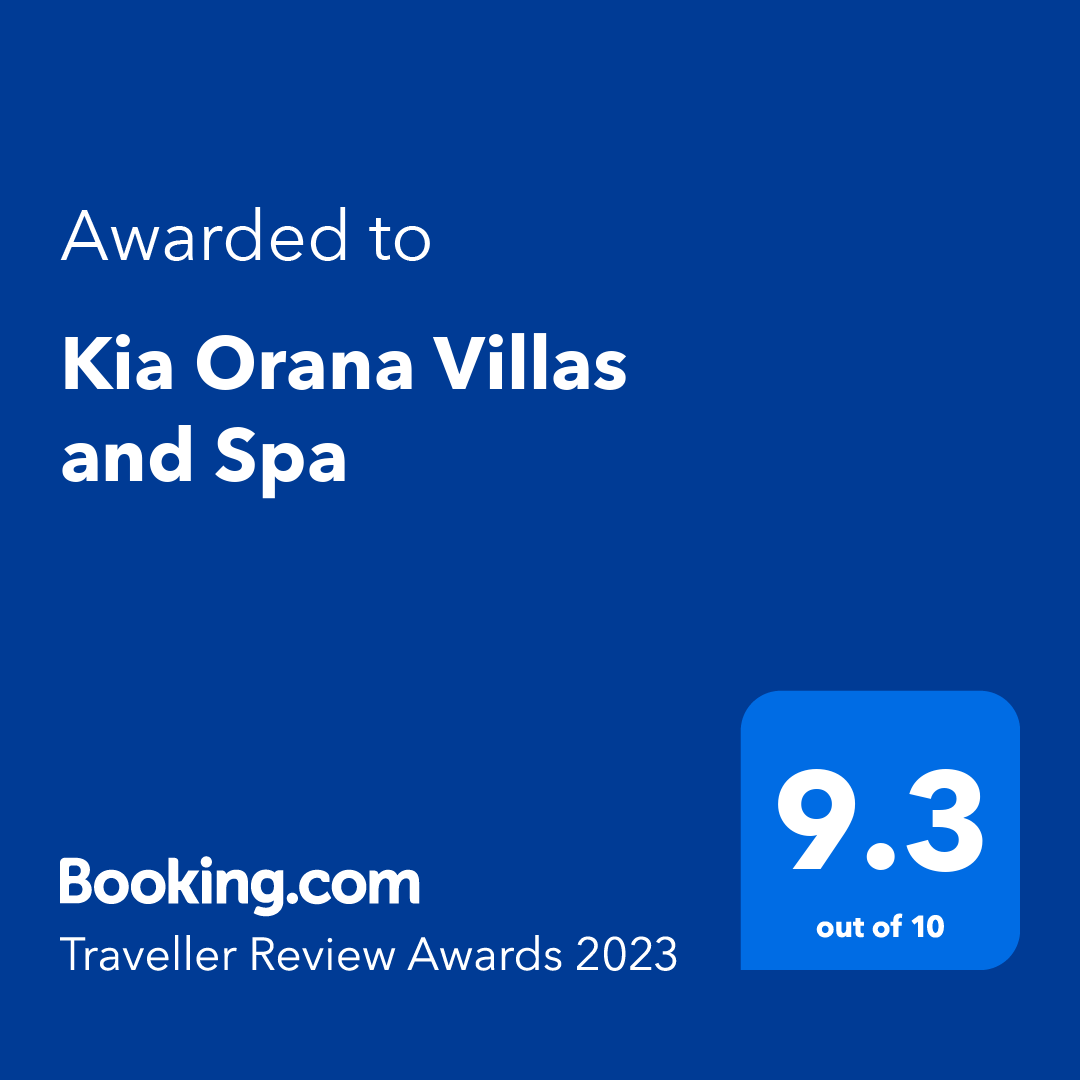 All you need to bring are your clothes, wet weather gear, hair brushes, personal toiletries,

sunblock, mosquito spray, and food.
Share our special tropical paradise with us. Come as strangers but leave as friends.
All Our Photos
Nestled in peaceful tropical surroundings just off the Back Road, in Atupa village
Find out more
Come and share our Kia Orana spirit and discover why everyone loves a little paradise
Find out more
Convenient Location
4 minutes to Rarotonga Airport. 7 minutes to Rarotonga golf club & Nikao beach. 5 minutes to Avarua town center
Quiet and Peaceful
Luxury Villas situated in a tranquil tropical section, away from hotels, with friendly experienced staff
Luxury Villas
Spacious, comfortable luxury villas with full kitchens and ensuites. Your tropical home away from home
"My colleague and I visited the Cook Islands for work which meant that we did not have as much time as we would have liked to relax and enjoy both the lovely..."
""Perfect for us" We had three generations in our group, grandparents, parents, and a toddler. We can't say enough good about our stay. It..."
"We absolutely loved the place it was stunning, clean and modern i was sending lots of videos to friends about it! Blew us away. The bed was beyond amazing..."
More Reviews