Enjoy a liberating and peaceful stay at Kia Orana Villas and Spa
Kia orana Welcome to our Kia Orana Villas: A peaceful getaway where you can rejuvenate your body and clear your mind. "Beyond expectations The setting of Kia Orana Villas and Spa is spectacular. Although there is no beachfront, the villas are nestled amongst beautiful fruit, banana and coconut trees. We have stayed in other accommodations and resorts in Rarotonga and enjoyed our stay but Sane, Joe, Lai and the cleaning crew were amazing, lovely and welcoming people that made us feel at home. We always enjoyed a chat in the morning during breakfast with everyone. The villa was fitted with high quality appliances and had everything we could have ever needed for our 7 night stay. The villa was serviced daily and was spotless upon returning from activities out and about on the island. The photos do not do the villas and setting justice. We loved every minute of our stay at Kiaorana Villas and would 100% be returning on our next trip to Rarotonga." Nekko - guest review Booking.com 6 February 2020 rating 10/10
Kia Orana Villas and Spa
By booking directly on our website we guarantee you will receive our best rate.
Kia Orana Villas and Spa is situated within a 3,862 square meter tranquil section landscaped with tropical plants and fruit plants/trees at 2 Ariki Road, just off the Ara Metua (Back Road), in a very quiet and secluded area of the small village of Atupa, Rarotonga. Avarua and Rarotonga Airport are a short distance away.
Click here for advice on Cook Islands travel restrictions.
Our mission is to treat our environment with respect
We are minimising our impact of Kia Orana Villas on the ecosystem and the environment. We use only eco-friendly cleaning products, washing powder, and toilet paper, our grey water treatment plants are used to water our gardens, gardens on our property supply tropical fruit, and herbs for Kia Orana Cafe; we have our own worm farm, and we use solar water heating panels.. We reduce the use of plastic by buying products in bulk.
Please help reduce plastic bottle waste in Rarotonga by using the commercially filtered water available at our reception villa, not buying water in plastic bottles, and buying reusable water bottles which we purchase from the local environmental group Te Ipukarea Society. Please help us save energy by turning off lights' fans and air-conditioning when you go out. Please help us conserve water. As part of our Going Green effort bed linen is changed every 3 days. Please place your towels on the towel rails if you don't want them to be washed
Since 2019 we have been gold sponsors of the local environmental group Te Ipukarea Society, and Mana Tiaki Eco-certified.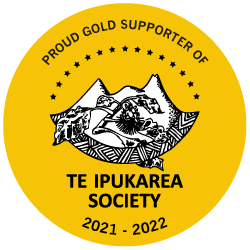 All you need to bring are your clothes, wet weather gear, hair brushes, personal toiletries,

sunblock, mosquito spray, and food.
Share our special tropical paradise with us. Come as strangers but leave as friends.
All Our Photos
Nestled in peaceful tropical surroundings just off the Back Road, in Atupa village
Find out more
Come and share our Kia Orana spirit and discover why everyone loves a little paradise
Find out more
Convenient Location
4 minutes to Rarotonga Airport. 7 minutes to Rarotonga golf club & Nikao beach. 5 minutes to Avarua town center
Quiet and Peaceful
Luxury Villas situated in a tranquil tropical section, away from hotels, with friendly experienced staff
Luxury Villas
Spacious, comfortable luxury villas with full kitchens and ensuites. Your tropical home away from home
"Awesome family time We loved the space and comfort of the villa. The pool awesome and beds super comfortable."
"We had the pleasure of staying here Oct 1st /5th 2018 we booked 2x 2 bedroom poolside villas as well as 1bdrm poolside Villa.... And our experience as a..."
"I cannot recommend this place highly enough. We stayed for six weeks & it felt like home. Well equipped. Exactly as advertised & photographed, if..."
More Reviews